---
Leonora "Lee" Whildin graduated from high school in 1943. Influenced by propaganda encouraging women to contribute to the war effort by becoming factory workers, she took a job assembling switches for parts used by the military in a small shop in Boston. She also hoped to earn higher wages to finance her education in nursing. She then entered the Cadet Nurse Corps, a physically demanding government program developed to staff civilian hospitals as older and more experienced nurses joined the military.
Following the war, Ms. Whildin worked for a short time overseas as a Department of the Army
civilian nurse in an American military hospital. Her dedication to public service both as first
woman council person and, in 1977, first woman mayor of Randolph, New Jersey, stands as a
testament to the determination and commitment of World War II women striving to better
themselves both as individuals and in service to their country.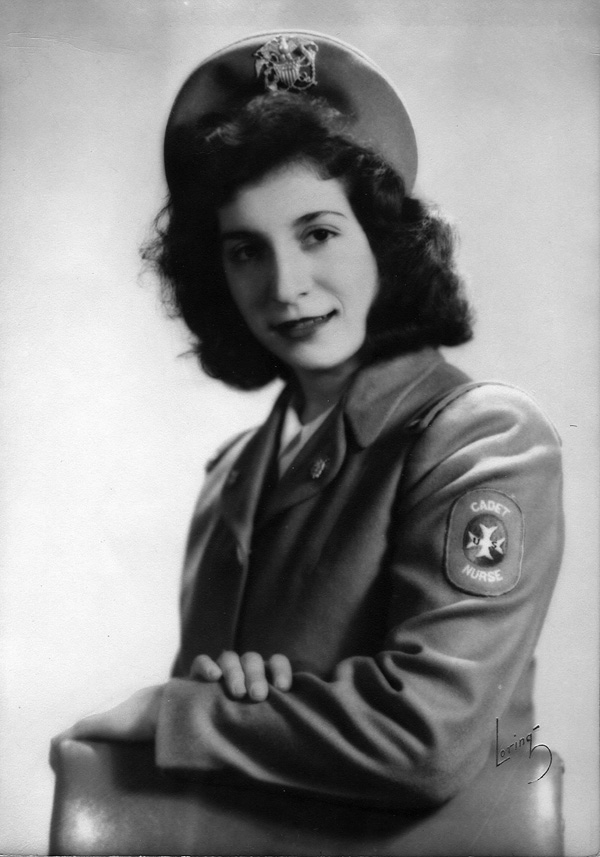 LEE WHILDIN