JAN. 14: SUPER BOWL II*
NFL champion, Green Bay Packers, defeat the AFL champion, Oakland Raiders, 33-14 at the Orange Bowl in Miami, Florida. Green Bay quarterback, Bart Starr, is named the MVP. This is the first Super Bowl to be televised live on only one network.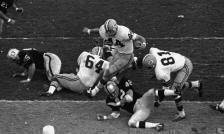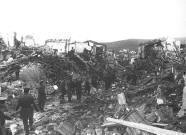 JAN. 15: SICILIAN EARTHQUAKE*
A catastrophic earthquake hits Gibelina, Sicily, a town of 7,000 people, killing more than 200 and injuring thousands. Half a dozen surrounding towns and villages are destroyed in the quake.
JAN. 16: SOYUZ 4 & 5 HOOK-UP*
Soviet television broadcasts the historic space hook up of the two crafts creating what the Soviets describe as the first experimental space station.
JAN. 21: KHE SANH*
U.S. Marine forces are isolated by North Vietnamese troops on the hilltop at Khe Sanh. They are under constant attack, seeing the fiercest fighting to date.
JAN. 22: U.S.S. PUEBLO CAPTURED*
North Korean patrol boats seize the battleship Pueblo taking it into Wonsan with 83 sailors aboard the vessel.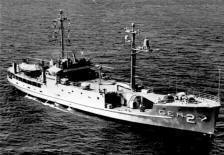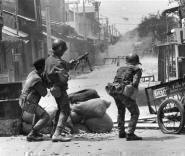 JAN. 31: TET OFFENSIVE*
North Vietnam begins a massive military campaign against South Vietnam. Allied forces are stunned, but quickly strike back. Americans are shocked that the communist forces are capable of launching such a huge offensive.
County College of Morris opened its doors in September of 1968. Join us in celebrating 40 years of connecting learning and life. Read about THE EVENTS that shaped the times, remember THE CULTURE, and join the founding CCM students, staff, and faculty as they share with us THE MEMORIES of those early days.